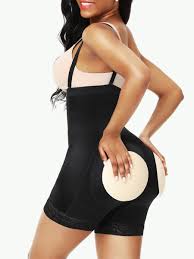 All about Shapewear- Thongs- Body Suit-Tummy Control-Butt Lift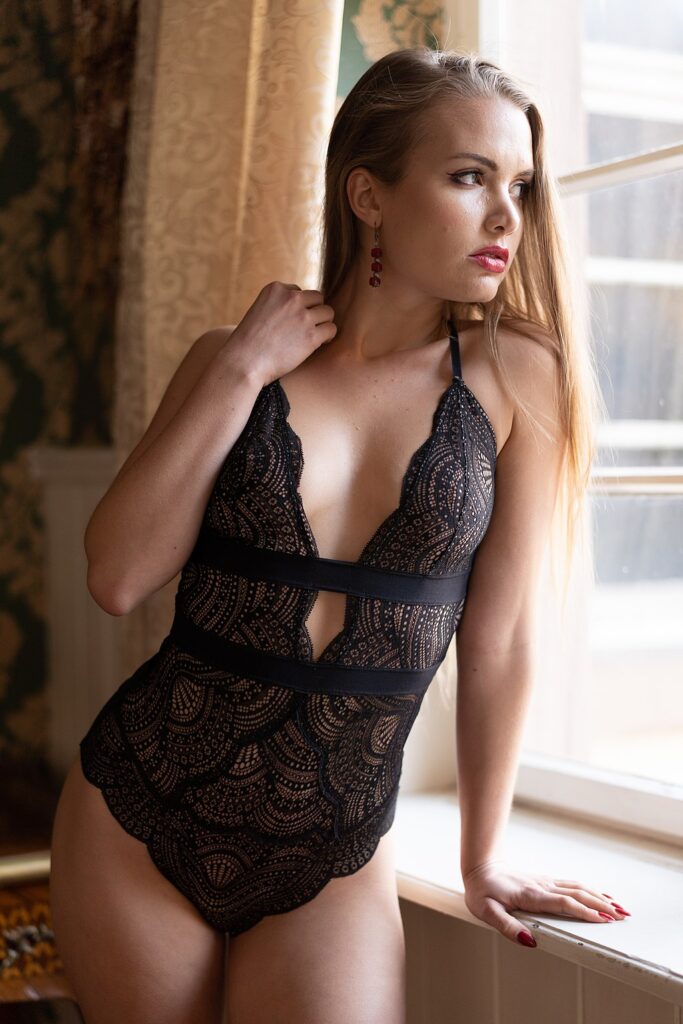 Everything You Need To Know About Shapewear
Your favorite pair of pants might benefit from a little extra attention, or perhaps a special occasion is coming up, and you'll need a dress to go with it. In either case, foundation garments can help you feel more confident in tight-fitting clothing and slinky fabrics by smoothing and defining your figure. We sought the advice of a professional to help us sort through all of the available options in terms of fit, fabric, and price range. Learn how to pick and wear shapewear, as well as some of our personal favorites for any occasion, with this guide.
What is Shapewear?
A shapewear garment is an undergarment that accentuates your natural curves by creating a sleek silhouette and sculpting your body. There are countless fashion and lingerie businesses that produce foundation garments like these, but they are commonly referred to as "Spanx" because of one of the most well-known brands selling them. Shapewear has a reputation for being unpleasant because of its compressive nature, but advancements in fabric technology have made this a thing of the past. There is one thing that hasn't changed: the purpose of such undergarments is to help your clothing fit better and increase your self-confidence, whether you wear them every day or on special occasions.
What makes modern Shapewear more Comfortable?
Amie Heenan, co-owner of Melmira Boutique, a Toronto shop that specializes in bra and shapewear fittings, adds, "It's no longer the awful days of Mrs. Doubtfire shapewear—super heavy and horribly painful." Clothing made from lightweight, breathable fabrics now has the ability to draw in, lift, and sculpt the body. Because of a terrible encounter in the past, you may be astonished to learn how this category has progressed. Speaking of modernization, Heenan points to bonded panels that assist shape the figure while keeping comfort in mind; seamless finishes that disappear under clothing; non-clinging fabrics; and cling-free textiles as examples of how the shapewear industry has progressed.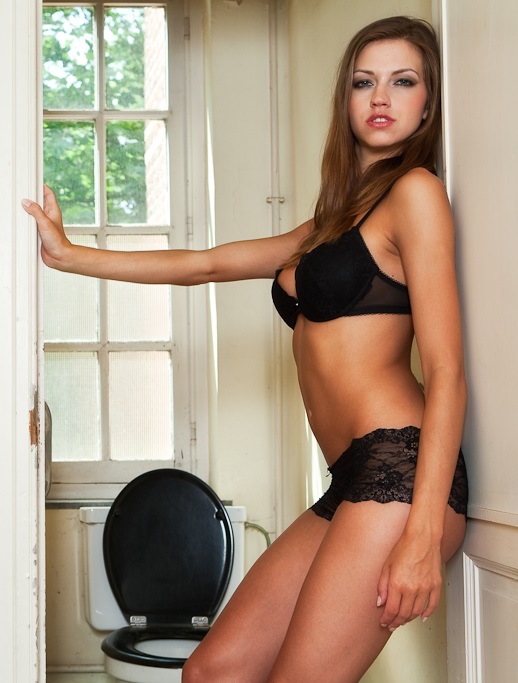 Shapewear Materials
The foundation garment business is dominated by two types of textiles. With the help of various combinations of nylon and spandex, "the magic interplay between the compression/control and the softness/comfort is achieved," says Heenan. A variety of compression levels are available from several manufacturers of shapewear. Additionally, the pattern of a garment plays a role-styles with strategically-placed seams and detailed panels provide more obvious lifting and shaping.
Choosing the best Shapewear
The first step is to find out what you plan to wear it with. A skirt or a pant suit? What kind of top do you prefer? It is a good idea to wear a dress slip that sits just below the bra line if you plan to dance on the dance floor with your shaping undergarments. Allows you to wear the bra of your choosing while providing optimal coverage and control." In addition, Heenan says, "the straps keep the garment from rolling down the torso." With the right accessories, a pair of slim-fitting pants or skirt can be given a lift. If you're looking for a way to keep your stomach in check, she recommends purchasing a pair of control pants. Thongs, bikinis, and biking shorts are just a few of the styles available in a variety of lengths and shapes. Shapewearr bodysuits can help with getting rid of cellulite appearance since they hit the affected areas.
Shapewear Essentials
In Heenan's opinion, high-waisted shapewear shorts are the most stylish item on the market. Smoothes, curves, and elevates the entire body when worn under dresses, skirts, or pants. "The seamless lines from the torso to the upper leg are provided by the garment sitting just below the bra line and extending to just over the knees. There are side panels for slimming and pockets in the rear to raise and prevent "uni-bum," she explains, adding that the waist provides additional tummy control. If chafing is a concern, shorts are the best option. In addition, Heenan says, this form of full-coverage shapewear prevents noticeable pantylines.
Find the ideal Shapewear Piece
If you're looking for a perfect fit, shapewear can be difficult to spot online or in stores. It's a good idea to test on a foundation piece before investing in anything more permanent. According to Heenan, you'll know you've discovered the perfect fit when it's soft and cuddly, yet has firm, body-hugging compression and smooth lines.
This item isn't for you if you're having difficulty breathing or moving about freely. If you're unsure about which size to get, the expert suggests going up a size. According to her, "a snug fit is crucial; nevertheless, if the garment is able to roll up or down, it is not the correct fit." "Finding the correct clothing for a woman's figure is a process that requires patience and exploration."
A trip to a boutique can help you find the perfect piece, but be sure to bring the apparel you plan to wear with it when you go shopping. Getting a sense of how the two items perform together can assist you in making an informed decision about your shapewear.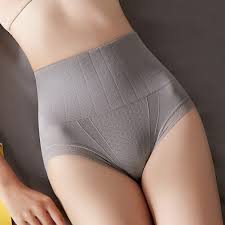 How much to Spend on Shapewear
Shapewear comes in a wide range of price points, so how much you should spend depends on your individual requirements and budget. In a store where you can try on several different brands and styles, it may be worthwhile to compare the value of each item before making a purchase. The most essential thing is to ensure that you get the outcomes you want at a price you can afford.
What to Look for when Shopping for Undergarments
A cocktail dress, a suit, or jeans and a T-shirt all look better with shapewear. Try it for the first time and see what you think. Sophia Banks-Coloma, a celebrity stylist in Los Angeles, explains that in the beginning, shapewear was too tight and pushed the fat in the wrong direction, which was just not flattering. The first time I experienced food poisoning was on a date because I was wearing ill-fitting underwear." The only way I could get rid of it was to do so in the bathroom."
Shapewear is supposed to be comfy as long as you put it on correctly. It's not only one or the other. Denver-based image consultant Milena Joy explains that it can be either ultra or light slimming.
Wearing something that completely alters your appearance is not necessary. You have the option of focusing on a single area, such as your legs, buttocks, or stomach, or a combination of these. That is, assuming you know what you're doing when it comes to choosing and wearing your shapewear, and why it shouldn't be too tight to begin with.
Get the Perfect Shapewear Fit
It's worth it to visit a store to try on a variety of brands and types of shapewear, even if you can buy them online. When shopping for a certain outfit or dress, bring it along. You can be sure you're looking at the correct size by taking a fast measurement of your hips and waist, according to Banks-Coloma. Keep your expectations in check. Shapewear is a great way to eliminate lumps and create a more streamlined appearance.
The only way to get into a smaller dress is to go down a shapewear size. "Women sometimes try to size down to add extra firmness, "Joy explains. "However, this can produce bulges and discomfort, making you appear larger." According to Consumer Reports' medical advisor and neurologist Orly Avitzur, MD, too-tight shapewear might cause health problems. When we wear tight clothing, we run the danger of damaging our internal organs or nerves. A good idea is to find delicious and healthy recipes to look and feel better.
In her practice, Avitzur says she's seen patients with tingling and numbness in the front to outer thigh area, from the hip to the knee, who've complained. Restrictive clothing, such as shapewear or tiny jeans, is at blame, according to Avitzur.
Actress Octavia Spencer and singer Adele have admitted to stacking layers of shapewear for special events. According to Banks-Coloma, "I've done up to three layers of makeup for an appearance or ad." "Of course, it's not very pleasant, but it can be really useful." Avitzur thinks that trend is best left in Hollywood. What you wear at these special occasions should allow you to enjoy yourself, and that's difficult if your clothing is holding you in like a vice. Shapewear layering increases the risk of nerves or organs being compressed, she explains.
Shapewear for all Occasions
As long as it doesn't bother you, you can wear shapewear to work. "The upside," adds Joy, "is that it can help you feel more confident and it can increase your self-esteem." You should pay attention to how comfortable you feel when you use shapewear on a daily basis. You may be at risk for a UTI if you're terrified of the restroom because your shapewear is difficult to remove, explains Avitzur. Avitzur advises against using shapewear every day if you have a history of bladder infections, yeast infections, or gastrointestinal issues such as reflux.
Shapewear and Pregnancy
Check with your doctor to see if special maternity shapewear will help you feel better while pregnant, advises ob-gyn Laura Rley, MD, the medical director of Labor and Delivery at Massachusetts General Hospital and author of you and Your Child: Pregnancy. In Riley's opinion, daily use of maternity shapewear is OK as long as it is comfortable. If it works to elevate the uterus up and away from the cervix, it should be helpful for women who suffer from varicose veins and find standing uncomfortable. "Pregnant women are already at risk for crushing a nerve in the abdomen if their belly is huge," explains Avitzur, an expert in neurology. Don't put off urinating because of the difficulty of putting on and removing shapewear while pregnant, as this can lead to a urinary tract infection.
Making an Outfit Comprised of Shapewear
A mid-thigh shaper, a slip dress, and panties are all you need to get started, explains Joy. "Shapewear wardrobes can be built in the same way as conventional wardrobes." Look for pieces that are near to your skin tone for the maximum versatility.
Favorite Pieces of Joy and Banks-Coloma Shapewear
Tights. Banks-Coloma recommends this as a good place to begin when it comes to shapewear. If you want to slim down your entire leg, you can select alternatives that target the thighs, rear, hips, and waist. Panty smoothing and butt-boosting styles are both available. According to Banks-Coloma, waistbands used to roll over, but that shouldn't be an issue now.
Chest cutout in the full Shapewear Bodysuit.
A sports bra-like chest flattening effect can be achieved by wearing a shapewear body suit. The open bust of the latest designs truly elevates your breasts. (You'll need a different bra to go with this.) For best results, Banks-Coloma recommends trying on a body suit without any bulges in unusual places, such as where the seam meets your thigh. Choose a suit that covers your chest if you're hoping to hide a larger one.
If you're worried about shapewear flattening your behind, you can consider a butt-boosting style. Some of them have cushioning included in them. There are cut-outs in some and panels that raise the back. As far as women are concerned, their stomach is the most important area to conceal. Camis can also help smooth out muffin tops (tuck them into your slacks) and bra bulges on your back if they appear like regular clothing.
Shapewear Thongs
Reduce the size of your thighs, hips, rear, even your tummy with shapewear panties. Make sure the leg bands don't cut into your skin when you have a boy short cut if you want slender thighs. When it comes to the thighs, a short cut can give you a more polished look, according to Joy. Choose a high-waisted design with a panel that conceals your tummy to tighten your midsection. You can also check for thigh-enhancing pants.
Choose a slip that has extra smoothing power if you're intending to wear it under your dress. On the red carpet, Banks-Coloma said, "I use slips all the time." A well-fitting slip can help conceal saggy tummies and panty lines beneath flimsy or sleeveless clothing. Bring your gown with you when you go shopping. Joy advises choosing a neckline and straps that won't protrude from the dress among the many alternatives available. Choose a half-slip that begins at the waist if you're wearing a skirt (and pair it with a camisole, if you like).
Shapewear for the mid-thigh area.
In the style of bicycle shorts, these constrict your thighs, buttocks, hips, and abdomen up to the waist (or higher). According to Banks-Coloma, "a short that comes up to the waist is an option if you have a lot of bulk on your thighs rather than your stomach." Nevertheless, if you have a lot of weight all over, you should look for a girdle that reaches just below your breast."
Overtightening the top band will cause it to slide off your shoulders. "If you have a flat butt, be careful that the shaper doesn't make it look even flatter, "Joy advises. You may want to seek for a butt-boosting style if that's the case. To ensure that your shapewear doesn't pop out from under your clothes, Joy recommends doing a "sit" test with your attire.
Undergarment Origins
For a long time, women have worn shapewear like corsets and brassieres. Marion M Chubby received a patent for foundation garments in 1965. (categorized in elastic corsets). Shapewear is a term used to describe a certain type of clothing. As an undergarment, foundation garments (also known as shapewear or shaping underwear) aim to give the wearer what some consider a more attractive figure by reshaping the wearer's body form. Instead than emphasizing a physical characteristic (like a padded bra might), a shapewear serves to improve one's overall appearance. During various fashion eras, certain social contexts necessitated the use of specific forms of foundation clothes.
To accentuate a woman's figure, shapewear is used. To achieve a variety of body types, they typically rely on cutting-edge developments in clothing design and lightweight textiles. You may wear a foundation piece with any ensemble. Shapewear should not be visible beneath the outerwear, as it is intended to be worn as an undergarment. There's also a "all the way" shaper that starts at the bust and goes all the way down to the knee or mid-calf.
Dresses and halters with built-in strapless bras are common Shapewear pieces.
A foundation garment is a piece of clothing that gives body-redefining shapes, such as a bear, in a broader definition. Light, medium, and firm garments can be classed based on their level of control over the wearer's body, for example. When it comes to making your skin look flawless, nothing beats an ultra-light leotard like a body-liner or bodysuit. Unitards (with shorter legs) and camisole-leotards (with longer legs) are both options.
A superior leotard is offered with spaghetti straps, low cut necklines, and even scoop backs to accommodate the outerwear below which the items will be worn. The leotard is available in boy-leg and Capri-leg lengths. These envelop the body in softness and gentle support. There are also microfiber camisoles and boy-leg briefs, sometimes known as "hot pants." "Shapewear bodysuits" and "contour garments" are common terms for girdles. These leotards are produced with a higher percentage of Lycra spandex than the 10% Lycra/90% cotton blend found in typical leotards, and they provide the most shape and support.
Gridle Shapewear – What is it?
A girdle is a form of shapewear worn to contour or support the lower torso and extends below the hips. Wearing it for both aesthetic and medical purposes is acceptable. A girdle can be used as a compression garment for sports or medical therapy. As a foundation for women, this product took the role of the corset in the 1950s before being supplanted by pantyhose in the 1960s.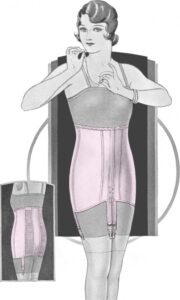 Corsets evolved from their predecessors.
Changes began to take place in the shape of the corset in the 1890s. With more attention on the waist and the top of the thighs, it grew longer and S-shaped. There was a greater range of motion in the newer foundation garment. The name "girdle" was coined around the time of the First World War to describe this style of shapewear. Rubberized elastic was introduced around this time. The two-way stretch girdle and the cup-type brassiere, both more comfortable than their predecessor, the boned corset, are now the foundations of choice for women.
Longer girdles were made from elasticized cloth in the 1960s, but this style didn't fit in with current fashions at that time. The shorter skirts necessitated a smaller panty girdle. Suspender clips were unnecessary because pantyhose were more comfortable than girdles.
Shapewear After the 1960s
Pantyhose had mostly taken the place of the girdle by the year 1970. (called tights in British English). When stockings were first invented, girdles were mostly used to hold them in place, but many women still wore brief panty-girls over top of their stockings to keep their form in check. Pantyhose with a higher proportion of elastin lyre in the upper section were available by the late 1970s for individuals who desired some figure control.
A "Freedom Trash Can" was used by feminists at the 1968 Miss America protest to symbolically discard a variety of feminine goods. "instruments of female agony" and "accoutrements of what they thought to be enforced femininity" were among the objects the protestors referred to as girdles.
Today's Shapewear
Women still wear girdles and "shapewear bodysuits" to sculpt their bodies with a garment. Modern shapewear is significantly more comfortable than the corsetry-based garments of the previous century, thanks in part to the development of new fabrics and seamless construction in the early twenty-first century. Spanx is an example of
modern shapewear because it includes a brassiere, a combination previously known as a corselette but now more commonly referred to as a "body" (or body shaper).