Beginners Guide to Become a Successful Forex Trader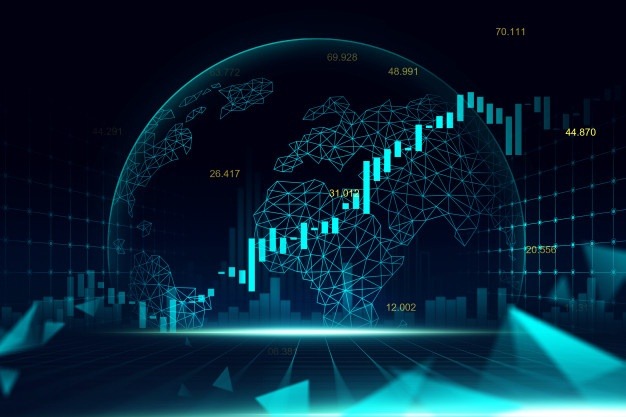 If you're interested in how to trade forex then you're probably aware that it is the largest market in the world, with trade volumes worth trillions of dollars per day! Even though retail forex trading represents around 5% of the entire market, it is still worth hundreds of billions of dollars in daily trade volume. With such mind-boggling figures, you'd be easily convinced that there's a lot of money to be made in this market. While this is true, success doesn't come overnight. You need to spend a considerable amount of time studying and perfecting your skills to achieve your goal. Let us learn more about this market.
Features of The Forex Market
The first step is to understand some of the main features of the forex market. Some of the most important ones are:
It is a 24-hour market. Due to its decentralized and global nature, the forex market is always running at whatever time of day it is.
It is a very liquid market, in the sense that currencies can be easily bought and sold.
As the name suggests, it is the global exchange of currencies. As such, a key feature of this market is the pairing of currencies.
Potential profits are razor thin- so the emphasis is placed on the volume of trade.
The 5 biggest forex trading centers are London, New York, Singapore, Hong Kong, and Tokyo.
Understanding Major Currencies
For you to learn how to trade forex, the second step should be to understand global currencies. Although over 170 currencies are traded, the bulk of trade is conducted in only 7. Known as the majors, these 7 currencies are the US Dollar, the Euro, British Pound Sterling, Japanese Yen, New Zealand Dollar, the Canadian Dollar, and the Swiss Franc. All currencies traded are always denoted by 3 letters, so the seven majors, for example, are indicated as USD, EUR, GBP, JPY, NZD, CAD, and CHF respectively.
Types of Forex Markets
Here are the 3 primary types of forex markets:
The forex spot market: This type of market is almost instant in nature because trading happens in real time.
The futures market: This allows for a more long-term trade period. Bets are made in the present to mature at a certain date in future.
The forward market: Almost similar to the futures market, except that it offers more flexibility. A contract can be extended until one party terminates it.
Why Most Beginners Fail at Forex Trading
It is estimated that as many as 90% of forex traders fail. The main reason for this is because of the get-rich-quick mentality many of them adapt when getting into the industry. To avoid becoming part of this depressing statistic, you must invest your time in the long term. Observe discipline in the way you trade. Getting greedy will work against you. Remember no one wants to lose money in the market, so you cannot expect to make obscene profits. Also be ready and willing to learn, because the market changes all the time. The more you study it, the better you become at trading.
Trading Forex
As you've learned by now, the first step on how to trade forex is understanding the major currencies. The next step is to know how to pair them. Forex trading basically means you're betting one currency against another, with the aim of collecting a small difference as profit. For example, if you pick USDEUR, you will have to be keen on any changes, however small in the two currencies. If exchanging your dollar for the euro gains you even 0.0002 dollars in profit, your gain will depend on the volume you exchanged. As you can tell, there is some risk associated with the business.
Are You Ready to Trade Forex?
Now that you've gained a few pointers on how to trade forex, hopefully, you're better prepared to sharpen your skills. The best way to gain experience is to start trading small and increase your bets as you gain confidence and experience. Some virtual brokers even allow you to practice with virtual currency before you gain enough confidence to trade with real money. All the best!