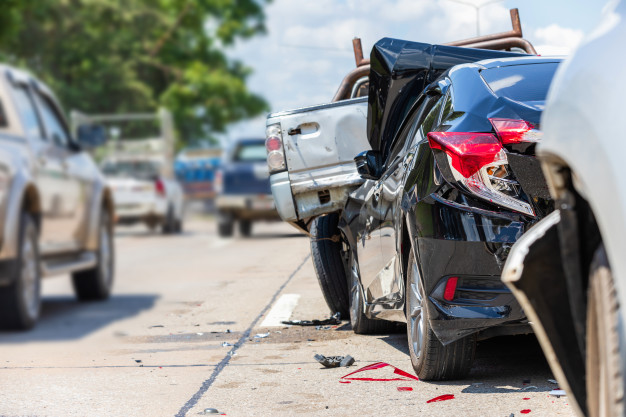 What to Do If You've Been in an Auto Accident
You might do your best to maintain road safety but still, get involved in an accident. While you can't completely avoid them, you can make the best of an otherwise difficult situation. Among the many concerns you might have about auto accidents, the biggest one undoubtedly is: How does insurance work after an accident?
Are You Prepared for an Auto Accident?
Preparation involves having information and resources that will make the situation less stressful. The most important are your insurance, car registration, and license details. These should always be in your glove compartment or another easy to reach the spot.
An accident emergency kit is another must-have. Apart from a first aid kit, it should contain useful tools like a flashlight, window breaker, seatbelt cutter, flares, and reflective triangle. You may also include an accident report form, medical details for yourself and regular passengers, and a list of emergency contacts.
Proactive Steps to Take Immediately After an Accident
The law requires you to stop the vehicle as soon as you can and turn off the engine. Turn on your hazard lights then check for any injuries you or your passengers might have. Once you've recovered from the initial shock, take the following steps:
1. Move to Safety
You might still be in danger from oncoming vehicles. Other than keeping a safe distance, alert other motorists about the accident by using road flares.
2. Call the Police
Due to their training and experience, they'll know exactly how to handle the situation. They'll summon paramedics in case anyone is injured, or a towing vehicle if one is needed. You should also call them if the other driver appears to be under the influence, or flees the scene. Always ensure a legal report is filed, even for minor accidents.
3. Exchange Information
It involves sharing contact and insurance information with the other driver. This includes:
Full name
Phone number and address
Vehicle plate number and license details
Vehicle model, type and color
Accident location, date and time
Insurance company name and policy number
If there are any witnesses around, you may also ask for their contact details. If there's an officer at the scene, ask for their name, badge number, and other relevant contact information. While giving your details to the other party, ensure they strictly revolve around the accident. Don't argue about who's at fault, or share your personal opinion about the other driver.
4. Collect Useful Evidence
Use your smartphone or a camera to take photos of the vehicles and accident scene from various angles. Make sure you capture the damage to both cars, as well as the other vehicle's license plate. Some insurance companies have apps that make it easy to report an accident and upload relevant images. If you're concerned about suffering internal injuries, visit a doctor and include the medical report when filing your claim.
5. Contact Your Insurance Company
It's advisable to call your insurance agent as soon as you possibly can. Ideally, you should do so while still at the accident scene. So how does insurance work after an accident? Insurers generally forbid you from accepting liability, expressing guilt or apologizing for an accident. Even if you're clearly at fault, it's advisable to let the professionals handle it.
Your insurance agent knows all the relevant state and federal laws. They can advise you accordingly on what to do immediately after an accident. They can also guide you through the process of filing a claim. Some allow you to start the process through an app or the company website.
6. Get Your Car Repaired!
After filing your claim, your focus will naturally turn to get your vehicle back on the road. Although some insurers have a list of preferred mechanics, you have the right to pick one that you're comfortable with. To ensure the mechanic does a professional job, choose one with these characteristics:
ASE certification
Affiliation with the AAA
Warranties on repairs
Top-notch reviews and recommendations from past customers.
Competitive prices
Some insurers include towing as part of their roadside assistance. Members of the AAA and other road clubs also enjoy this service. Some roadside assistance includes car rental for the duration of the repair.
You'll need a detailed list of the repairs for insurance purposes. Some providers require it before repairs begin. If you're found at fault for the accident, you'll be expected to cover the deductible. If not, your insurer will work with the other driver's provider to reimburse you.