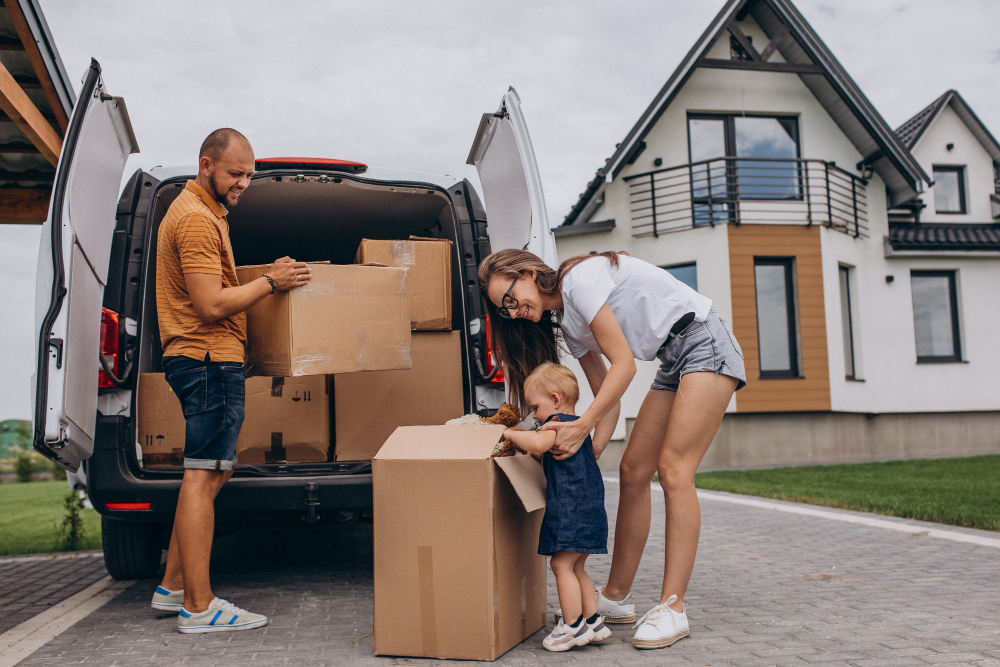 Tips for Selling your Home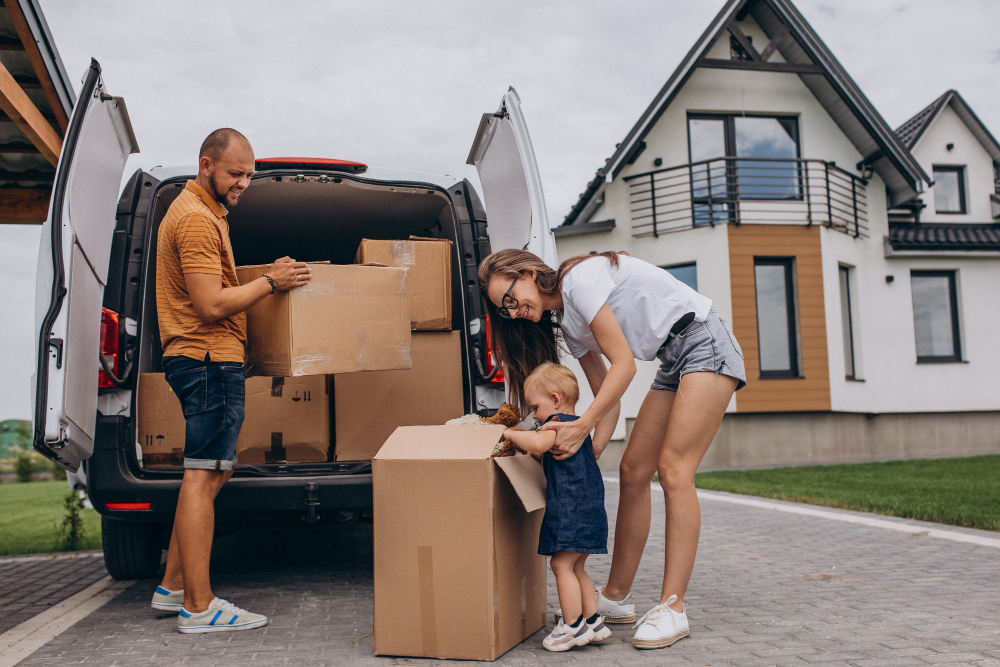 Dear readers, hope you enjoy these tips for selling your home. The fundamentals of selling your home remain the same whether you're in a buyer's or seller's market. You're in the best position to sell when your home is prepared from day one, since buyers will be most interested in it during the first few weeks that it is on the market. Utilizing these simple and affordable strategies, you may quickly anticipate an offer.  Here you have an easy guide to help you with some questions you might have when considering selling your home.     
Choose an experienced real estate agent

Hire a real estate agent who has a solid sales history and can sell your home quickly. Do they know the area where you live? Can they enter your property and immediately identify the features that buyers will adore? Additionally, ask them what they think needs to be changed about your house. Make sure your realtor photographs your property, uploads a range of photos to their listings, and advertises your home on social media and other websites. Make sure the agent you choose is a good fit for you, your house, and your neighborhood by speaking with many of them.
Find out what is the best time to sell your home 

The ideal seasons to sell your house are often spring and summer since families prefer to relocate before the start of the school year and pleasant weather facilitates home viewings and inspections. The best season to sell a house can also depend on the local climate, but with more inventory, spring and summer buyers can afford to be more selective.
You should also consider your needs. The best time to sell is clearly right away if you're moving for a job that starts in a different state next month. Or, if you're looking for a home, the best time to sell may depend on how far along you are in the purchasing process.
Work with your real estate agent to determine the ideal time to list your home locally, and use that date as a goal for getting it ready for sale.
Selling your home Inspection Phase?

Although the inspection process for a property varies from county to county, all inspections generally involve assessing specific components of the home before a seller may offer their house for sale to a potential buyer.
Safety and health are crucial factors. A modern structure should also have all the standard amenities in place and working correctly.
Additionally, inspections are essential in determining the sale price. If there are any significant problems, the bank can decide that the seller must address them before the sale can proceed. In some cases, the potential buyer may agree to do the repairs in exchange for a discount on the home's price in recognition of the time and resources they will be investing.
The Mandatory Inspection Areas when selling your home
The typical inspection regions are:
* Insulation
* Ventilation
* Air Conditioning System
* Heating
* Fundation
* Structure
* Exterior
* Roofing
* Electrical
* Plumbing
* Fireplaces
Additionally, they'll be on the lookout for issues like termites, asbestos, radon gas, and carbon monoxide.
Home Inspection Guidelines
The "Standards of Practice" set forth by the American Society of Home Inspectors, or ASHI, specify what must be inspected and the extent to which findings must be reported. Sellers can engage their own inspector, who will then give them an assessment of everything that needs to be done, if they want to obtain a clear understanding of the condition of their home and what has to be done promptly. Depending on the size of the house, inspections often last 2 to 3 hours.
It will cost money to hire an inspector, but it may save your sale from falling through later on because "deal breakers" have been found.
Home Inspections by the Buyer
Once a buyer submits an offer on your house, they will send a property inspector to inspect it. If you are the one selling your home, you will undoubtedly feel anxious about this, but remember that if you hired your own inspector and completed all the tasks on your to-do list, you should receive a favorable review.
Usually, the inspector will tour with the potential buyer. It is definitely best to leave the house while they are conducting the walk-through because this can be very tense. Make yourself reachable via phone, though, in case they have any inquiries.
Inspection Report for Selling your home
Following the house inspection, the inspector will compile a report and provide a copy to the potential buyer outlining all of the findings. Major reasons for worry will typically need to be addressed right away before the sale can proceed. hey might also mention prospective problems down the road, such as the boiler's limited guarantee of three more years. While a new boiler won't be needed, the price of the house will undoubtedly need to be reduced.
There will be a follow-up inspection, and you will have an opportunity to address the problems. The transaction can move forward as soon as everyone is happy that the residence is in decent condition.
Real Estate listing agreement, and are Commissions Negotiable?

A realtor listing agreement is a written, legally-binding contract between you, the property seller, and a real estate agent who will assist in selling your home and receive a commission if and when it sells.
The realtor makes money by advertising your home in various ways and managing a lot of the necessary paperwork.
You are free to choose how long you want to keep your house on the market with that specific agent. With the realtor, you can discuss the length of the agreement and commission payments. They might list it for you, for instance, but you might ultimately find the buyer, in which case they wouldn't get paid.
Average Time to Sell your Home
The majority of contracts last six months on average. You can list the house with another realtor if it doesn't sell by then. Because it provides the realtor time to get to know your house and properly advertise it, the period should be at least three months. They can gather momentum in order to make a successful sale and subsequently earn a good commission.
Commission Provisions
The typical real estate commission is 6% of the home's ultimate selling price. However, if the house is in good shape and in high demand because of its location and attractiveness as a property, you might be able to negotiate a lower price.
Protection Provisions
It is crucial to remember that occasionally, even though the listing has already expired, you might still be required to pay commission. The clause will typically say that the commission is payable for up to 90 days after the contract has expired if the buyer was someone the realtor initially brought to the table. This helps shield realtors from having all their labor exploited by dishonest sellers and purchasers attempting to sabotage the sale and pocket the money.
Clauses of Exclusion
When selling your home, you can include the names of these people to demonstrate that you are bringing in the sale and there is no commission owed to the realtor if you have been in discussions with other interested parties prior to the contract with the realtor, such as family members or neighbors who might want to buy your house.
Early Contract Termination
There are several circumstances under which you can terminate your realtor's contract early. You have the right to request an early cancellation if you believe the agent is not marketing your home effectively enough. Make sure everyone is aware of their responsibility, and try to persuade them to take more initiative on your behalf. They can request a cancellation if they don't adhere to the conditions of the agreement.
If they complain, tell them that word-of-mouth recommendations are crucial and that they most likely wouldn't want to bind you to a contract if you were so dissatisfied with their work.
What are Closing Expenses to sell your home, and Am I Required to Pay Them?

Closing costs, also known as closing expenditures, are incurred during the last stages of a home transaction. Closing costs may be covered by the seller in some circumstances or by the buyer in others. It will rely on the type of fees and the quality of the agreement reached between the parties.
Costs of Home Seller Closing
If you use a broker, the commission on the purchase price of the property will be one of your highest costs. This is typically 5% or more of the home's worth. Where you live will determine the other fees, but plan on paying an extra 6% to 10%.
The HUD-1 Settlement Statement will list additional fees separately for purchasers and sellers.
These costs will be deducted from the purchase price of the home rather than paid in cash. However, it's crucial to take them into account up front to avoid selling your home for significantly less money than you anticipated.
In addition to commission, the most typical expenses are:
1. loan repayment expenses
Due to early repayment penalties, your home loan payoff will typically be slightly greater than the actual amount still owed. Depending on how long you've had the mortgage, these may change. You must pay off any outstanding balance on any home equity loans or lines of credit as well, and there might be charges.
2. Transfer and recording taxes
To transfer ownership of a piece of land from one owner to another, state or municipal governments typically impose taxes and fees.
3. Title insurance costs
Title insurance shields the property owner and the mortgage lender from potential claims resulting from any unresolved problems with the property's title at the time of sale. There could be problems like fraud, forgery, unpaid property taxes, judgments, liens, or other encumbrances that weren't found during a complete title history search of the property that should have been done before the sale.
As a commitment that they have been truthful in all of their dealings with regard to the sale, sellers often pay the owner's title insurance premium. State-by-state rates differ, but the Title Insurance Rate Service Association offers general estimates of prices. http://www.tirsa.org/Insurance-Forms.html
4. Home Selling Attorney Fees
You will be responsible for their fees if you hire an attorney to represent you at the settlement. The number of services has an impact on the price. Sometimes, one lawyer will represent both parties, in which case the fees would be shared between the parties.
5. Sellers' additional closing costs
For sellers, additional closing expenses may also apply to any unresolved issues with the property, such as:
Unpaid homeowner association dues Prorated property taxes up to the date of the transaction. tax liens or judgements against the property.
Some closing costs could be related to things that need to be fixed before the sale can go through, like certain repairs, termite problems, and so on.Â
How Do Seller's Concessions Work?
Purchasing a home entails a wide range of fees and charges. Buyers should be cautious because they may start to add up quickly. Therefore, savvy potential buyers frequently approach the seller of the home for concessions in order to reduce costs.
In particular, closing fees can quickly become daunting. When enthusiastic buyers scrape together their down payment, they are rarely budgeted for. Sellers may be willing to make the concession of paying some or all of the most typical fees related to closing the transaction in order to avoid having a good buyer abruptly leave the table.
Different concessions
A lot of documentation needs to be completed in order to sell a house. In some circumstances, the seller may find it more cost-effective to handle it than the buyer, which will also foster goodwill.
Another example of a seller making a compromise is by adding little extras around the house that won't cost much but can speed up the sale for a good price. A few ideas would be to replace the outdated appliances or rip up the filthy carpets and install wood flooring.
Limitations on Concessions
There are restrictions on the number of concessions that can be made in relation to the sort of mortgage the buyer is taking out, but concessions can help sweeten the bargain. A standard mortgage permits seller discounts of up to 9%. Up to 4% is allowed with a VA loan. A maximum of 6% in seller concessions is permitted for FHA and USDA loans.
These concessions signify that all costs will be included in the mortgage, eliminating the need for the buyer to make a cash payment. A few concessions will increase the value of the house as well, simplifying the final appraisal and selling.
Costs of Settlement
Any settlement costs incurred by cash-strapped buyers who overestimated their ability to complete the transaction may be covered by the seller. They may not pay for your credit check or down payment, nor may they pay for your mortgage application fees.
The total adds up.
You will have a decent sense of the lender, the maximum loan amount, and the closing expenses once the process has advanced enough for you to receive pre-approval on a mortgage. Some real estate agents will request rounded-off seller concessions, such as 6% of the closing cost and additional costs.
However, it's crucial to keep in mind that if you live in a low-tax location and only purchase a small home, you'll actually end up losing money over time. When the costs are actually only 3%, why take 6% and give the seller 6% of the mortgage? Buyers should exercise caution and itemize their purchases rather than accept blanket price reductions.
The conclusion
Although they facilitate a home transaction, seller concessions are unquestionably not gifts. Be certain of all the title deeds, fees, and paperwork needed before closing, and base your decision on your real closing costs.
What is a Home Selling Contingency?
One form of contingency clause that is frequently included in a real estate sales contract or an agreement to buy real estate is a house-selling contingency. The clause specifies that the deal is subject to (or reliant upon) a number of events, typically the sale of the buyer's house.
A lot of people begin their search for their dream home before their own does. They typically submit an offer when they find their ideal home to ensure that it doesn't elude them. They will rely on the proceeds from the sale of their old house to help finance the new one. They would specify a deadline by which they would be able to sell their own house, with a sale contingency provision, allowing the deal to proceed. The contract will be dissolved and the seller will be free to sell the home to someone else if it doesn't sell by that time.
When writing contingency clauses, there are a few things to consider. To start, there are two different kinds of selling your home contingencies.
Purchase and Settlement Conditions
A sale contingency requires the buyer to sell their current residence in order to raise the funds necessary to purchase the new residence they are interested in. If the buyer has not yet received or accepted an offer on their current residence, this provision is suitable.
This kind of contingency clause typically enables a seller to keep marketing the house to more prospective buyers. Following that, the prospective buyer would have a set period of time, such as one or two business days, to decide whether to proceed with the sale or terminate the contingency provision, allowing the seller to close the deal with another buyer.The buyer would then receive their earnest money returned and lose their opportunity to purchase the home.
A settlement contingency is used if the buyer has previously advertised their home, found a buyer, and has a predetermined settlement date by which the sale will be concluded. However, when it comes to purchasing and selling a home, anything might go wrong at the last minute. Because it forbids the seller from considering competing offers on the property for a predetermined length of time, this clause safeguards the buyer in the event that the transaction falls through for any reason. The contract would expire if the settlement didn't take place before the deadline.
Why Contingency Clauses Are Used
Thanks to contingency clauses, buyers can avoid owning two homes and carrying two mortgages at once while they wait for their own property to sell. A home sale contingency also permits them to transfer from one residence to another without having to sell the first and searching for housing until the second one is finished.
The disadvantage of this is that buyers will typically have to pay a little bit more for the property than they would have if they had submitted their offer without the house sale contingency provision. This is because they are requesting that the seller assume the risk that they might or might not receive their money. Buyers would pay a little bit more as compensation for essentially pulling their home off the market if the deal fell through.
What Information Must I Give Prospective Buyers?
The disclosure process is essential to selling your house. The potential buyer should be quite confident that the house they are buying is a good one and doesn't have any hidden ticking time bombs that will require pricey repairs.
The best policy is to be honest.
Most savvy homeowners will paint their house a fresh color and make any necessary small repairs before putting their house on the market. To make a sale and deceive the consumer, some unscrupulous people will alter something only cosmetically while concealing something more severe.
This is a mistake since the house will eventually need to be valued, and any reputable real estate appraiser is aware of all the scams. The deal will fall through, harming your reputation as a seller in the eyes of the realtor you are working with to sell your house. Therefore, rather than attempting to pull a hoax, it is preferable to be upfront and determine who would do what.
Home selling Property Disclosures
Real estate disclosure statements allow both the buyer and the seller the chance to learn as much as they can about the property. The seller can describe what it will be like to live there.
Potential seller disclosures can include information concerning dry rot, leaky windows, work done without a permit, or knowledge of a sizable construction project that may have an impact on the cost of real estate selling your home and the standard of living in the neighborhood.
Disclosure documents provide buyers with information while also shielding sellers from pending litigation. Disclosures are the seller's opportunity to disclose anything that might have a negative impact on the home's value, utility, or enjoyment.
Differential Disclosure Laws
State, and often even local and county, disclosure rules differ. Some people have more rules than others. A wide range of paperwork must generally be completed or approved by sellers and their representatives in accordance with disclosure laws. Natural Hazards Disclosure Statements, Local and State Transfer Disclosure Statements, Market Conditions Advisories, and more will be included in these.
Most frequently, these are a series of yes-or-no questions concerning the house the seller is listing for sale and their experience living there. They are typically boilerplate papers that have been created by the local or state real estate association.
Additionally, sellers must include any pertinent correspondence with neighbors, previous owners, the seller, or the agents regarding any significant flaw or problem that could lower the value of the house.
This information must be disclosed honestly since, depending on where the seller resides, they may be held accountable for what they reveal or omit to disclose for up to ten years following the transaction. The last thing most sellers want is an expensive and difficult lawsuit, and trying to hide something can haunt you long after the sale.
Disclose any prior upgrades, renovations, or enhancements, as well as the suppliers who performed the work and whether or not permits were required. Termites, any prior history of property line disputes, and flaws or failures with significant equipment or appliances are further typical disclosures.
In disclosure documents, you as selling your home, will also be asked about any liens on the property, bankruptcy, and other things.
What Should I Do to Get My House Show-Ready?
You may do a number of things to get your house show-ready that will help you make a fantastic first impression and generate interest in your priceless home. These items will vary in their external and interior nature.
Exterior projects before selling your home
This is your opportunity to leave a lasting impression.
The lawn needs to be kept up.
The garden needs to be well kept. Think about introducing a few vibrant plants to liven things up. Remove old leaves and prune your trees and shrubs.
* Fencing-All of the fencing enclosing the property needs to be in good condition and painted recently.
Your driveway should have clean, well-maintained blacktop and not be stained.
* A fantastic garage: Make your garage appear larger by removing clutter.Items you hardly ever use can be worth selling, saving, or donating. To help keep things less cluttered, ask your neighbors if they would be willing to store some of your belongings. Also, think about purchasing a standalone tool shed.
* A new coat of paint: white or another light, airy color should be used to paint the entire house.
* A new front door: You could choose to replace or paint the front door.
* New home address numbers: Update your address with gleaming new door numbers.
* Examine any siding: Check the condition of your siding.
* Roofing: Replace any roof tiles that are broken. Make sure to remove any leaves and other debris from the gutters as well.
* A fresh welcome mat-Place a fresh welcome mat outside to make your home feel more welcoming.
Interior
There are numerous factors that can aid buyers in visualizing their future lives in this home.
* Declutter – Decide what to keep, sell, donate to a good cause, or give to someone who could use it now.Be brutal. Keep in mind that whatever you keep will need to be stored or transported when you eventually find a new home.
*Paint every room – After you've decluttered, painting the house will be much easier.Select muted hues rather than ones that are overtly expressive. Strong colors may turn potential buyers away or give them the sense that the home would require a lot of work to get it exactly how they want it.
* Depersonalize-Take down all of the family pictures, trinkets, and other items from the house. You want them to believe that the house might be theirs once more. If they can clearly see that it belongs to you, they won't be able to do that.
Don't believe you can keep anything hidden from potential purchasers. They will not hesitate to enter your closets, kitchen cabinets, or drawers in order to ensure they are receiving the greatest offer.
* Hire a professional cleaner– A cleaning service may do wonders to make your home sparkle. You can concentrate on other tasks, like packing up items to put in storage, while they are working.
Ditch the rugs. Vinyl and hardwood flooring are affordable, long-lasting, pet-proof, and allergen-free. They are much superior to your mildewed, old carpet that is covered in pet dander.
Use these tips to make sure that people who are interested in buying your home get the best impression possible of it.
What should I do to prepare my home for sale?
Make a great first impression and spark interest in your precious home by taking a number of steps to get your home show-ready. The exterior and interior characteristics of these objects will differ.
What justifies you paying for home repairs?
Most homeowners who are eager to sell their house want to do so as-is and with the least amount of work. Making repairs and home improvements, though, could mean the difference between your house selling quickly or remaining on the market for months, as well as between a high sale price and a low one. This is especially true if you have any experience with home repairs or if you have access to a family member or reliable local handyman.
Before the house can be sold, there may also be a legal necessity for repairs. The mortgage lender will want to make sure the home is a good investment with few problems.
The following are some of the key areas to improve so you can profit.
Exterior Home improvements
When visitors come to view your property, they will first notice the outside, garden, driveway, and garage. Making a good first impression is something you can never get back. Paint the exterior a simple, uncomplicated color, such as white. Soffits and fascia boards should be cleaned. Clear out the gutters completely. Any cracked roof tiles must be replaced. Bring in a professional to give the garden a final touch.
The driveway should appear tidy and well maintained, not drenched in oil. There shouldn't be too much stuff in the garage. In fact, your car ought to fit inside of it. If you are burdened by possessions, purge, donate to a good cause, or store them.
Interior
* Paint the entire house: Painting is one of the simplest ways to make your home look clean and new. Additionally, it might assist you in getting rid of any more daring decorating you may have done while residing in the home, such as terracotta walls. Even the darkest rooms should become bright with a few coats of white paint.
Take down the wallpaper. While this is a question of taste and opinion, the modern lines of a painted room make wallpaper feel a little dated. After taking off the old paper and smoothing the walls to get rid of any bumps, a couple of coats of paint should be put on.
* Contemporary flooring-Many people today suffer from allergies, and they are aware that carpeting may be really harmful because it tends to accumulate mold, mildew, pet odors, dirt, and other contaminants. Consider removing all the carpeting and replacing it with vinyl or hardwood floors.
Even if your appliances can't even boil water, everyone wants the latest stainless steel appliances, so replace them before you sell the house.
Think about how dated the cabinets appear. Without completely gutting the kitchen, there might be ways to update and modernize it. Consider your alternatives for countertops, such as granite. Make sure the faucets and sink are stylishly contemporary. Everything ought to be spotlessly clean.
A spotless restroom is also required. Everything should be in working order, including the toilet handle, sink traps, and faucets. It should also be exceptionally clean. Hang fresh towels and replace the toilet seat. Make sure the grout is white and that there are no holes in it.
If you take care of these things, selling your home will be simpler.
Why Does the Assessed Value Differ from the Realtor's Estimate of My Home's Value?
A variety of factors influence how much a home is worth when it is being evaluated for sale by a realtor. When selling your house, you should weigh the assessed value versus the market value.
Assessed value and market value can occasionally be comparable. The assessed value, however, will typically be less than the market value. The selling process will involve several possible uses for each of these two integers. You can save a lot of money if you are aware of the differences.
Home Value Ascertained
Knowing who is assessing the property and why is the first step in comprehending its assessed value. Counties hire assessors in order to appraise a residence and assess property taxes on it. The appraiser looks at the prices being paid for comparable properties in the neighborhood. They also evaluate the value of any recent additions, any revenue you might be receiving from the property (such as from room rentals), and the cost of rebuilding the house in the event of a fire. An assessor is typically a real estate expert, so they are completely aware of the numerous factors involved in a house transaction.
When the assessor has a number, s/he multiplies it by the "assessment rate," which is a certain percentage in that tax jurisdiction. The range is often between 80% and 90%. For instance, if your local assessment rate is 90% and the assessor determines your home's market value to be $500,000, the assessed value will be $450,000.
Your local government will next use that amount to determine your property taxes. You'll pay more in taxes if your home's assessed value is higher. Visit https://publicrecords.netronline.com and search by zip code to get a rough estimate.
Home Market Price
A home's market value is determined by market factors, such as the price that buyers are willing to pay and the concessions that sellers are willing to make. You may get a better understanding of how your house stacks up against others that have recently sold by visiting websites like Realtor.com and Zillow.
The market value will be determined by additional considerations as well. Location is the primary factor. How enviable is the location? Are there many schools and other facilities nearby?
The outside condition of the house, its design, the accessibility of public services, and other aspects of the residence itself are among the variables. Along with the number and dimensions of the rooms, it will also list the appliances, heating systems, energy efficiency, and so forth.
Market value will also increase due to supply and demand. Anyone who views your house as their ideal home may be willing to offer more if it's a seller's market.
Your listings will use the market value as a reasonable asking price for your house. This is also a rough estimate that the potential buyer and their agent can use to determine the home's value, confirm that they have adequate financing in place, and other things. Everyone wants to save time by getting a great bargain and making sure the transaction runs as smoothly as possible.