Is Nursing Your Calling? Apply for Nursing School Today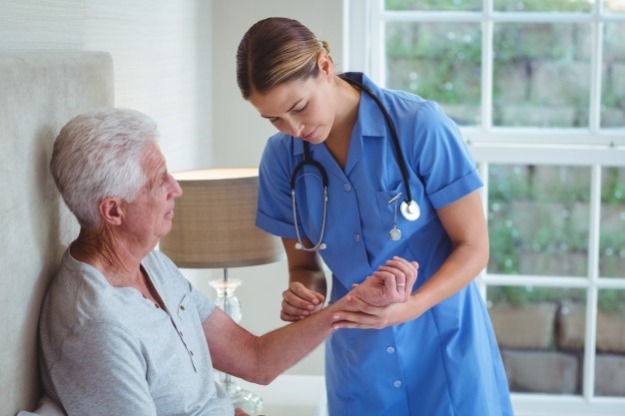 As baby boomers age, their immune system becomes low, making them prone to infectious diseases. This situation means that more nurses will be needed to diagnose, prescribe medication and treat minor illnesses for the aging population. In fact, it's projected that about 83.7 million US residents will be 65 years and above by 2050, according to the report published by U.S Census Bureau in May 2014.
Are You a Cut Out for Nursing School?
While you may take care of your sick family member, caring for people with physical or mental health issues outside your family ties can be tricky. But if you don't have problem working in environment such hospitals, wards or hospices, then nursing is not only your profession but a calling, too.
A career in nursing is as rewarding as it is demanding. More than anything, nursing truly is a calling that you should not hesitate to respond to once you pick up on the signs that this is the path for you. Here are some of the signs that you are cut out for nursing school:
1. People's person: Having an empathetic and compassionate healthcare giver makes a world of difference to the patient experience. Additionally, you will be interacting with people from all walks of life, with different temperaments, which will certainly put your people skills to the test.
2. You have the stomach for it: It's a good sign if you are not squeamish about blood. If you see urine, fecal matter, vomit, and phlegm as nothing else other than the by-products of body functions that they are, then you will have a relatively easy time. As a nursing practitioner, you will draw blood and have to clean up after your patients.
3. You are keen on details: You will have several patients under your care, which means looking at several patients at any one time. You will need to be very observant of even the smallest of changes in your patients. For your patient's good, you will also need to follow to the letter the doctor's instructions. All these tasks shouldn't be too difficult for you if you are a person that is very keen on details.
4. You can be on your feet for long: The hours will be long, and especially if you work in a busy medical facility. You will be providing round-the-clock care, and you will be on your feet for the most part. More than once, you may need to put in some more hours, more so if your workplace is understaffed. If you have the stamina to pull off these long shifts, then you should think of enrolling.
5. Multi-tasking comes easy for you: As a nurse, you'll be performing different tasks, depending on your education and specialty. You will have to juggle caring for different patients with varying needs without mixing or messing up their care plans. This will require exceptional multi-tasking skills on your part, and if this ability comes naturally to you, then you are cut out not just for nursing school, but a career in nursing in any fast-paced facility.
How to Succeed as a Nursing Student
Nursing school is not without its challenges. The course is very rigorous, and it will demand a lot of your time and attention. For a feel of what awaits you, and to help you prepare for the experience, here are a few things that you can do
(i) Read! Read! Read!
Read. Then read some more. You will be doing a lot of reading at nursing school, so, you may as well get started early. Find nursing blogs and read on the kind of experiences that you can look forward to when you enroll.
(ii) Network with Other Nurses
Find nursing students or practicing nurses near you and make plans to talk, be it through email, phone exchange, or in person. There is no one better to help you prepare for what nursing school holds than someone who has actually been to nursing school. Ask any questions you may have. You may want to select a mentor from this lot.
(iii) Get Organized
After enrollment, things will start moving so fast, and it's easy to get overwhelmed. You will not have as much time on your hands anymore, which is why you should have a plan in place to ensure that you make the most of the time you will have outside of school. Have a day planner and have work up the discipline to stick to it.
How Nursing School Shape Your Future in Medical Facilities
From dressing up wounds to ensuring your patients are as comfortable as can be, there is a lot to a nurse's job description. The training program at nursing school will equip you with the technical skills to perform well at your job. Even the seemingly smallest of mistakes on your part can have a significant impact on the healthcare of your patient, and that is why you will need to treat this formal training with the seriousness it deserves.
At nursing school, you will learn from qualified and experienced experts. There will be class hours as well as clinical hours, both of which are equally important. The expected minimum clinical hours will vary from one nursing program to the next.
Is nursing your calling? Are you ready for the challenge ahead? If you are, enroll in a nursing program and get on the right path to a gratifying career in the field of nursing.