11 Reasons to Climb Kilimanjaro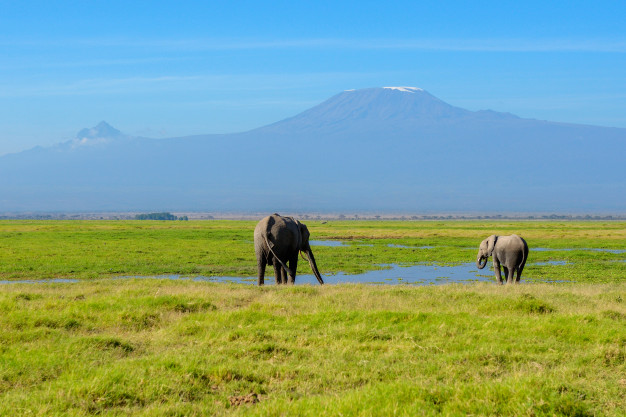 There's no denying that Kilimanjaro is one of the greatest natural wonders in the world. In fact, more than 40,000 people from all corners of the world dare to climb this iconic mountain every year. But why does climbing Kilimanjaro exert such a magnetic draw on thousands of people? Here are 11 reasons why you need to climb Kilimanjaro.
1. Indescribable Way to Exercise
Being one of the highest mountains, climbing Kilimanjaro is a killer exercise that helps you stay fit. It works the shoulders, triceps, legs, glutes, abdominals, and more while getting your heart rate up fast. This helps to lead a healthy lifestyle.
2. Fantastic Photo Opportunities
Whether you're a nature lover or a photographer, it's apparent that you want a tremendous photo location. But what could be more satisfying than taking photos on Mount Kilimanjaro? Offering splendid scenery and jaw-dropping views, a picture at Kilimanjaro will give you memories you'll live to cherish.
3. Rare Opportunity to See Unique Animals and Plants
Are you a travel enthusiast who enjoys magical moments? Do you love sighting plants or wildlife on the hunt? If you answered "Yes," then climbing Kilimanjaro should be somewhere at the top of your to-do list. With an intriguing fauna and fantastic flora, climbing Kilimanjaro will provide a lifetime experience.
4. An Extra-Ordinary Journey
Did you know that Kilimanjaro enjoys five climate zones? These include Glacier Summit, Alpine Desert, heather Moorland, rainforest, and cultivation. For nature lovers, this means climbing from the National Park to the snowy summit is more like walking from the Equator to the North Pole in just a few hours. That alone gives you the feeling of traversing through different worlds in only several days.
5. One of the Seven Summits
Kilimanjaro is one of the Seven Summits. At 19,341', it is the highest peak, not only in Africa but also the world's tallest free-standing mountain. Whether you a beginner or a hardcore climber, reaching the highest peak on any continent is a serious achievement.
6. It's Beginner Friendly
What separates Kilimanjaro from the rest is the fact that it's technically the easiest to climb. That means you don't need mountain climbing experience or even special mountaineering gear. Nevertheless, Kilimanjaro is without risks. Acute altitude sickness and rockslides can sometimes cause death.
7. Pristine Mountain
Unlike most mountains, Kilimanjaro National Park is surprisingly trash free. Perhaps, this is because Park Rangers take strict measures to keep the mountain clean. These include weighing all the bags coming on and off the mountain, which has helped Kilimanjaro maintain its pristine, wild nature.
8. Personal Accomplishment
One reason why people climb Kilimanjaro is to mark critical transitions in their lives. These can be anything from graduation, marriage, retirement or even divorce.
9. Safari Destination
Besides climbing Kilimanjaro, you can enjoy a world-class safari destination here. Whether you are a couple or a group, you'll find lots of fun things to do.
10. Reasonable Prices
Entry fees for most National Parks have been increasing substantially over the past decade. For Kilimanjaro, however, prices have remained within reach for anyone travelling at a budget. The cost of climbing the mountain itself is roughly $300 per day.
11. International Access
Regardless of which continent you're visiting from, there are unlimited options to reach Kilimanjaro. You can easily fly into the mountain or land at Kilimanjaro International Airport (JRO), which is 45 minutes from the entrance of Kilimanjaro National Park.
With so many reasons to climb Kilimanjaro, there's no excuse not to move at the top of your bucket list. You'll not only enjoy connecting with your wilder side but learn to appreciate nature even more.