5 Essential Tips for Traveling with Kids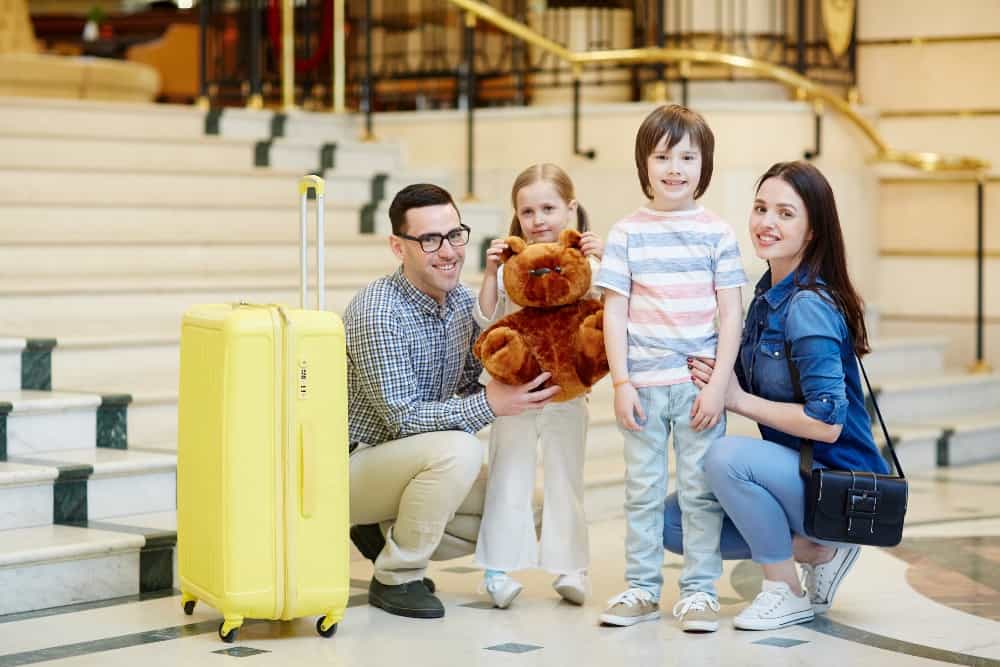 Traveling with kids requires proper preparation, and it doesn't matter if it's your first or sixth tour. From packing kid's items to booking flights and vacation rentals, it's always a daunting task. But, paying attention to your children's needs is the key ingredient to a smooth and enjoyable family trip. Here are five helpful tips for making your family travel more successful.
Pack Your Items Wisely
Pack a few things if you can afford to buy more when you reach the destination. If you decide to carry light clothes, socks, and underwear, roll and put them inside the shoes. You don't have to do packing alone, so give your kids freedom to choose and pack the clothes they'd like wear during vacation. If children pack their clothes, they'll have fewer complaints as well as learn travel skills. Most importantly, place items that will be needed first on the top layer of the bag.
Set a Comfortable Budget
Remember you are not just traveling for the sake of moving out of your country or state. You should aim to create lifelong memories. So don't limit yourself as long as you have enough savings. The point here is to come up with a comfortable budget that suits your needs.
Your budget should include things such as entertainment, food, and unexpected events. Involve your children right from the initial to the final stages of drafting the estimates. This way, they'll feel more comfortable with your vocational plans.
Carry Your First Aid Kit
Young children can quickly become sick when they move from their typical environment. They have a sensitive immune system, and they may catch flu or fall ill while on vacation. The better way to stay safe during your family travel is to have your first aid kit with easy-to-swallow medicine.
You can consult your doctor about the right medication to carry in your package. No matter how far or near you've decided to travel, your safety kit must have things such as a thermometer, antiseptic wipes, painkillers, plasters, cotton wool, methylated spirit, and sting treatment.
Research, Research, Research
Researching your destination is now easy and quick. You need a few hours of your time to have a search on Google. Some things you should google on include cheap rentals, tourist sites, cultures, travel requirements, cheap flights, the security of the place, and public parks.
If you are breastfeeding, check whether nursing your baby in public is prohibited or not. You can also check whether your baby requires a travel visa. If you research the country you are traveling to, you'll have peace of mind once you arrive at the destination.
Sign Up for a Travel Insurance
Having a right cover is the key ingredient to pure relaxation. There are lots of unpredictable things that actually can happen during a family vacation. Children may become sick or get injured, and some items may get lost. The good news is that you can have a quick look on the internet and get the coverage you need at the right price.
Pick up your smartphone and begin logging on to different websites to look for a policy that suits your family's needs. You don't have to consider the cheapest quote as most of them are not 100 percent reliable.
Whether you are crossing the border or it's within your country, traveling with kids is not a simple task. But early preparations and guidance can help you have a superb vacation with your kids. The five tips discussed above is just the tip of the iceberg, and there's a multitude of things you can do to make your family travel less stressful.