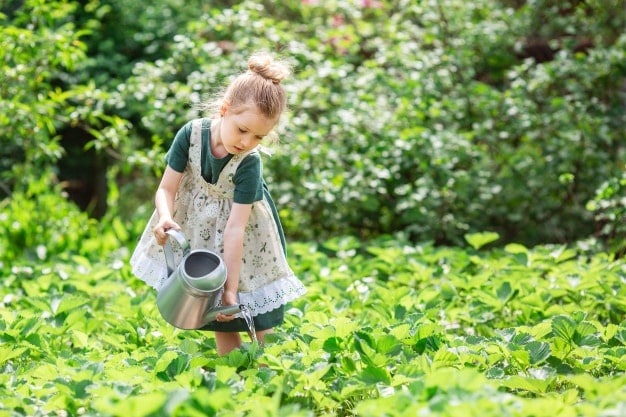 How To Get Your Kids Involved In Gardening
Just like outdoor play, gardening can improve your kid's health and well-being. It can help young children to acquire some life skills such as creativity, care, and independence. Unfortunately, gardening with your kids can be challenging, especially when you don't have ideas to keep them entertained. Here are some tips to get kids involved in gardening:
Have Kid-size Tools– Providing tool of appropriate size to your young ones is the best way to get started. When children have their tools, they begin to learn necessary gardening skills at ease—they begin to know how to toil, weed and trim. Some of the tools your kids can use include a watering can, a small rake, garden tote, kids shovel, and gloves.
Give them Freedom to Plant what they Want– Allow the kids to choose what they want to grow from an array of seeds.  While some plants are easy to grow, let your kid's plant seeds that sprout within few days such as sunflower, pumpkins, and potatoes. The sprouts are an excellent source of excitement and encourage the children to work extra hard for better gardening outcomes.
Give Them Their Space– Children love to do things in their way. To achieve their gardening plans, they need their space to do what they like. Well, at the end of your garden preserve a mini-garden for your kids, five square inches is okay. But if there isn't enough space, use pots and containers just for the sake of keeping your kids busy.
Allow Children to Paint and Decorate– If your gardening involves the use of pots and containers, give your kids the responsibility of painting and decorating them. Provide them with different color paints, exceptionally bright colors. They can draw and paint the crops or flowers you are growing. Kids get lots of fun when engaged in these activities and develop the sense of individualism as well.
Give Them Some Tasks to Perform– Kids love to be busy all the time. Once you are with them in the garden, let them do some chores such as watering the seedlings, sowing, and weeding. Parents are advised to allow their young ones to play with water while gardening. When children sprinkle the water, they get drenched, feel happy and have the interest to come back again to the garden the following day.
Let Them Harvest Crops They Planted– if the kids had planted potatoes or carrots, let them dig up. Whether they had grown veggies or fruits, allowing them to harvest their crops, give them the feeling of success, and they become interested in participating in gardening all the year round.
Gardening together with your kids requires creativity because children love to participate in activities that are fun. When you engage your kids in pleasurable gardening activities, they'll keep coming back to the garden day-by-day. The idea here is to spend quality time with your children, especially during their summer vacation.