4 Great Benefits of Using Solar Power for Your Business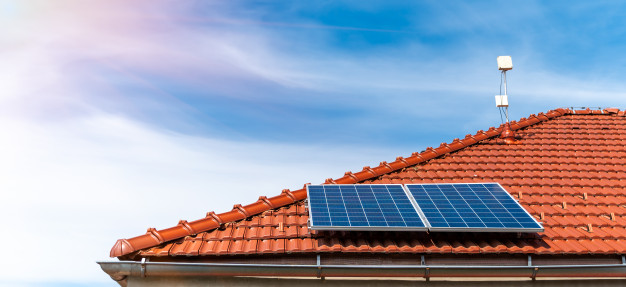 (Image credit: Freepik)
As the world focuses its efforts on environmental sustainability, businesses are on the lookout for the most efficient and eco-friendly ways of carrying out their commercial operations. With American utility costs projected to bump up in the next few years, it is only logical that businesses look for cheaper ways to power up. Solar power is one of the best alternatives to non-renewable sources of electricity like coal and natural gas. Here are 4 ways in which businesses can benefit from using solar power.
1. Cost-Savings
Electricity costs are high, and they are bound to continue rising in the coming years. By installing solar power, businesses realize immediate savings in their energy bills as they are no longer connected to the grid. What's more, they won't get affected in the future when electricity prices fluctuate.
Cheaper energy enables the business to lower its operating costs and boost its profits. The cost-savings made also means that the solar power system installation can pay for itself in the long-run. Money that could have been used to pay for high electricity expenses can then be channeled to other important projects.
2. Reduced Carbon Footprints
Solar power is eco-friendly as it is renewable and doesn't lead to emission of greenhouse gases. As such, companies seeking to reduce their carbon footprints can greatly benefit from using solar power. By showing concern for the environment, businesses improve their corporate images and are in a better position to receive incentives and subsidies from the government.
Going green also helps businesses get more clients and business opportunities. In fact, reports by Forbes Magazine show that most people prefer buying from businesses that are environmentally aware and care about environmental issues.
3. Source of Income
Since solar power can be harnessed and stored, businesses can tap into this opportunity as an extra stream of income. They can store the solar energy and become self-reliant, or sell it back to the grid.
Businesses can benefit from generating surplus energy through the feed-in tariff schemes which operate courtesy of the government. Here, every business which exports its surplus energy to the grid is eligible for pay at a given rate per kilowatt-hour.
4. Adds Value to the Property
Solar power boosts the value of your commercial property by improving bargaining power against clients. Whether the property is on sale or for rental purposes, businesses can leverage the fact that they produce their own electricity on-site, and clients also benefit from low energy costs. This way, businesses get more value for their property.
Although the initial installation for solar power systems may be costly, they are easy to maintain. By using solar power, you not only benefit your business, but also the environment.