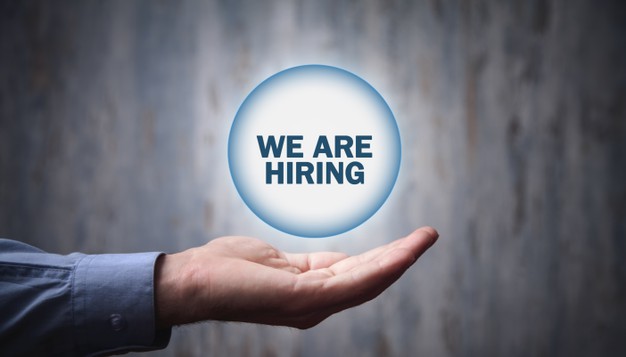 A 3-Step Guide to Successfully Hire Writers for Your Blog
Running a blog can be overwhelming, especially when you have other responsibilities and obligations to attend to. For this reason, it is necessary to hire writers who will be responsible for writing your blog's content as you concentrate on other essential businesses.
While anyone can claim they write, finding a writer with the perfect combination of knowledge and skills who can deliver relevant, unique, and useful content for your blog can be a tasking process. IF you are struggling with recruiting the best writers, this 3-step guide can help you get the best talent for your blog.
1. Look in The Right Platforms
There are many places you can source for writers, the easiest one is through referrals. Having someone refer a writer to you saves you time as you can quickly assess their prowess and decide whether to hire them or not. However, an online platform like Craigslist is a great place to go looking for writers that meet your specification, cheaply.
Other useful online spaces to find writers are freelancing sites like Upwork and Fiverr. Keep in mind that freelancing sites may get you lots of responses on your job posting, which may further lengthen your recruitment process. There are also agencies like Flavorful Space, as well as individuals who work independently that can deliver what you need. Knowing where to look will help you find your ideal writers fast.
2. Request for Samples
A sample is to a writer what a CV is to a company employee. After posting your job ads, and getting your desired feedback, ask for samples of their previous work to establish whether they are fit for your blog. For writers with their own blogs, ask for links, and have a look at them. This way, you can gauge the tone of their writing, whether they understand SEO as well as their depth and industry. Samples also help you identify whether the writer has good research skills so that even though they have never worked on your niche, they can research and deliver high-quality content.
3. Conduct Effective Writer Auditions
Just like interviews, writer auditions help you narrow down the wide pool of writers to the ones that fluently speak your brand's language and meet all your requirements. The best way to know whether your shortlisted writers can write for your business is by giving them a writing project to work on for evaluation purposes.
Think about the content you may like written for your blog and provide clear instructions as well as timelines for submission. Whenever possible, provide examples of work that you think is great to give the writers an idea of what you expect. You can then evaluate the results and make your pick.
Content continues to play a crucial role in the success of businesses in both offline and online channels, and it starts with hiring the right writers. Are you looking for a professional wordsmith who can correctly deliver informative and valuable content for your blog? Connect with an experienced writer today.