How to Hook Your Audience with a Killer Blog Post Introduction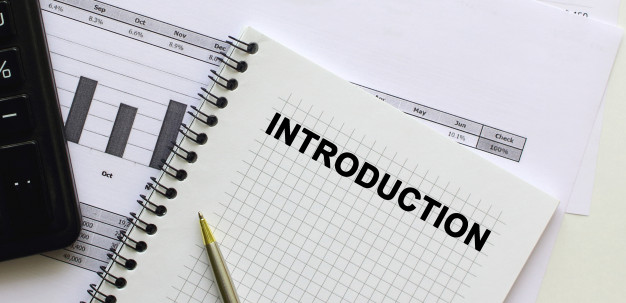 Do you wonder why your blog posts do not elicit the response you expect from your readers despite having catchy headlines? While a great headline may capture the interest of readers, your introduction will determine whether they continue reading your article or exit the page. Excellently written introductions set the tone for the rest of the post and give readers a sneak peek of what to expect. Here are proven techniques for creating blog posts that grab the attention of your audience and make them read the entire piece of content.
1. Ask a Question
Questions trigger curiosity among your readers. It is an engaging way to kick-start your blog post as you get the reader to think. This way, you have their attention and can effectively engage them in a conversation. You should, however, be careful not to ask questions with yes or no answers, but rather those that provoke thought and require explanations. Whatever the question you use to introduce your blog post with, ensure it matches your reader's needs and is relevant to the content of the blog.
2. Start with a Statistic or Fun Fact
Statistics not only improve your credibility but increase the value of your blog post, too. You instill confidence in your audience as it shows that you can back up your information with data. Since numbers never lie, your audience is more likely to trust and believe you if you have specific figures to back up your claims. Other than statistics, you can begin your blog post with a fun fact relevant to your subject that is interesting or shocking. This hooks your reader further as it showcases your in-depth knowledge.
3. Be Funny
If you have a great sense of humor and can deliver tasteful jokes, you can put this skill in use when writing your blog post introductions. Begin your blog with a witty line to win over your readers and make them eager to check out the rest of the post. Funny introductions also add some personality to your writing, which will make your audience stay interested in your blog.
4. Begin with a Story
If you have a story that fits the context of your blog, you can capitalize on it to capture your readers and inspire them to continue reading. Starting with a success story tells your readers that you have experience with what you are talking about.
The good thing is that the story doesn't have to be yours. With a success story that fits the scope of your blog post, you compel and inspire your readers to read the entire piece of content with the anticipation of charting their path to success. Personal stories also make great introductions as they help you build a deeper connection with your audience.
5. Hint about the Benefits of Reading Your Post
The best way to carry along your reader's attention is to give them a reason to continue reading. Your audience is reading your blog because it is looking for answers to something. With this in mind, an introduction that gives readers the hope of finding a solution to their problem will act as an instant motivator to read your post to the last line.
A compelling introduction is the focal point of your blog post. And no matter how great the content is, it'll be difficult to grab the attention of the readers. If you don't want to mess up everything when it comes to the introductory section of your article, make sure you create it the last. The above tips will go a long way in reducing bounce rates on your blog pages.
Are there some techniques we have left? Please share with us your strategies for creating a killer blog post introduction in the comment box below or talk to us via contact@aspiredblog.com.