A Complete Guide to Mastering Keyword Research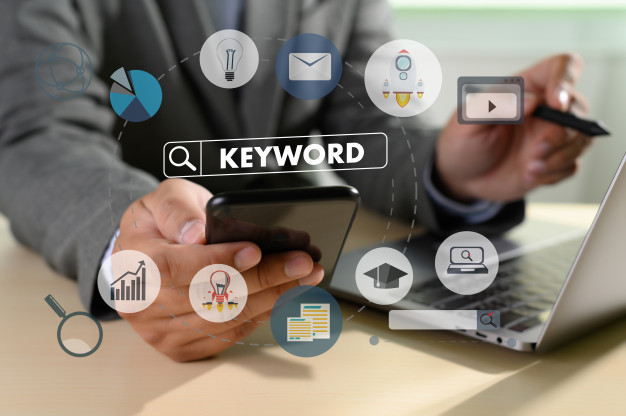 With millions of websites on the web, SEO helps you stand out from the crowd. Keyword research is an essential aspect of this strategy and is the first step of all SEO campaigns.
What is Keyword Research?
It's the process of identifying common phrases used in search engines when people look for information in your niche. The main aim is to optimize your content around these terms. The ultimate goal is to rank higher in search engine results pages (SERP) for competitive and profitable keywords.
Understanding Search Intent
Proper keyword research involves grasping your potential audience's motivation for using search engines. Once you figure out their search intent, you'll attract the highest quality traffic to your website. High intent keywords are more likely to convert inquiries into sales. There are two main types of high intent keywords:
(i) Informational: These searches are done with the intention of learning more about a topic. They mostly begin with phrases such as "how to" or "what is". Such users are looking to solve a specific problem.
(ii) Commercial: These users look for more information on a topic, with the intention of making a purchase later on. Targeting them would realize a high ROI because they're easier to convert. Transactional search intent means the person already has the information they need. They're only looking to perform an action, such as buying a product, subscribing to a mailing list, and downloading files.
How to do Keyword Research
Follow these steps for a successful keyword research strategy:
1. Generate Topic Ideas
You'll generate valuable keywords by identifying broader topics then analyzing them further into specific ideas. The two key forms of keyword generation are:
(a) Free
Wikipedia is an underrated source for keyword research. For each entry, the online encyclopedia provides a detailed outline, subheadings and internal links that further expound on it.
The question-and-answer site Quora is another great source of keywords. Most answers are provided by industry experts with first-hand knowledge of growing trends. It gives you the chance to identify keywords before they become too competitive.
By following news aggregators and discussion platforms such as Reddit, you'll discover various natural sounding keywords. Other sources are forums and social media discussions.
(b) Paid
As far as paid keyword generation tools go, Ahrefs is one of the most effective solutions. Its regularly updated Keywords Explorer has a database of over 7 billion keywords. This massive resource helps you come up with thousands of keyword ideas.
2. Generate Keywords Around Your Topic
Once you have your keyword ideas, use keyword generation tools to analyze their potential. Google is a convenient option because it's the world's biggest search engine, so you'll get accurate results. Search results include related topics that are relevant to your interests.
Keywords Everywhere is another useful keyword generation tool with extensions for both Chrome and Firefox browsers. Keyword results include the monthly search volume, cost per click, and competition on the AdWords platform. It also has a flexible pricing model.
If you want all the benefits of free keyword tools plus detailed data analytics, Ahrefs is your best bet. Apart from its large keyword database, other powerful features include support for 10 different search engines and 171 countries.
Unlike the free options, you get detailed search volumes, and a keyword difficulty calculator. Ahrefs also provides SERP analysis for high-ranking websites in your niche.
3. Selecting Keywords
Now that you have a list of eligible keywords, it's time to pick the most relevant ones. Factors to consider include:
Search volume. What may be considered a high number of searches for one keyword may be regarded as low for another. Use the keyword research tools at your disposal to determine a favorable search volume for your niche.
Organic click-through rate (CTR). Google's Featured Snippets have reduced the number of organic clicks for some keywords. Keyword research tools also show you whether it has a favorable CTR.
Keyword difficulty. A new website with few backlinks will have a harder time ranking for certain keywords. Your overall SEO strategy also determines this difficulty.
Cost-per-click (CPC). A high CPC means that keyword is profitable, even if it might have a low search volume.
Relevance. CPC also shows the likelihood of converting your audience into paying customers.
Trends. Google Trends is a useful tool for showing search interest in your preferred keyword. If it has been growing, you may go ahead and pick it. Searching the keyword on Google also shows you whether it has high or low search intent.
Competitor Research
This is a fast and cost-effective way of ranking your website. With premium tools such as Ahrefs, you'll have a list of websites that rank highly for your chosen keyword. By picking five websites with diverse ranking authority, you can analyze their SEO data and use it to rank your own.
With Ahrefs competitive research tool, you'll receive any site's total backlinks, organic traffic, referring domains, organic keywords, and traffic value. You can also tell its most popular pages and paid keywords. This strategy gives your SEO efforts a massive head start.
Bonus Keyword Research Tips and Tricks
Keyword research affects all other SEO tasks you perform. A successful strategy involves the following steps:
(i) Generate Keyword Ideas
You'll get various keyword ideas by analyzing the broader topics that your website covers. After brainstorming, you'll have a list of general phrases that you can examine further for specific keywords. There are various methods for identifying keyword ideas.
One way of doing so is to type a general phrase into the search engine then look at the most popular results. Google Suggest has a valuable autocomplete feature that gives you more keyword ideas. It also provides related terms at the bottom of the search results page.
Other sources of keywords are Wikipedia, Reddit, popular forums about your niche, YouTube Suggest, and Bing search engine.
(ii) Use Keyword Research Tools
Now that you have a list of keyword ideas, it's time to assess their viability. There are several research tools you can use, both free and premium. Google's Keyword Planner is the most reliable because its accurate data comes directly from the search engine.
The most common benefit of these tools is the provision of details such as keyword search volume per month. Ubersuggest, Keywords Everywhere and other freemium tools also tell you the keyword difficulty, as well as its estimated cost per click.
If you want more detailed suggestions, use premium keyword tools such as SEMrush. If you search a competitor's URL, you'll receive a list of the exact keywords the website ranks for. This convenience saves you a lot of time because you know the exact words or phrases you should focus on.
Ahrefs is another premium tool that's used primarily for link building, but it also works well for keyword research. You'll receive detailed data for each keyword, including the number of clicks, cost per click, and paid versus organic traffic.
(iii) Assess Keyword Difficulty
You might identify what appears to be a valuable keyword, only for it to be too competitive. It will be harder for your site to rank for that phrase, which will frustrate your SEO and marketing efforts. Analyzing keyword difficulty is one of the most critical steps of overall keyword research.
If your site is new, it doesn't make sense to compete with rivals that already rank for established keywords. Focus instead on less competitive long-tail alternatives. Unlike shorter head and body keywords, these phrases contain four or more words and are more specific.
Most keyword research tools also have features that calculate a keyword's ranking difficulty. Others, such as CanIRank, calculate your website's probability of ranking for a keyword-based on its current authority.
If you implement these guidelines, your keyword research skills are bound to improve dramatically. The high volume, low competition keywords you unearth will lead to a steady rise in your website's search engine ranking. With time, you'll tweak your research methods in ways that will achieve profitable results.