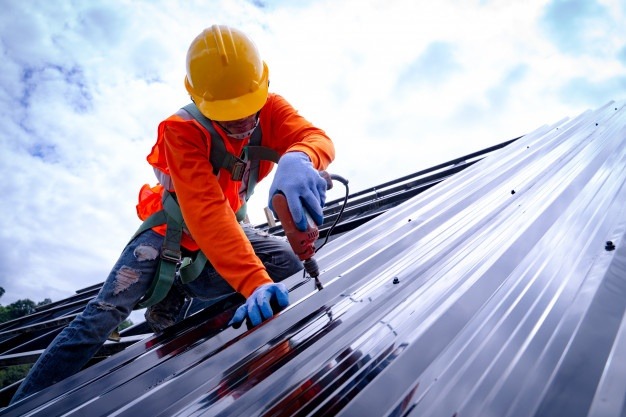 Why You Should Always Hire Approved Roofing Contractors
A roof is one of the critical components of your home. It protects you and your belongings from harsh weather conditions and potential thieves, which is why you should give it the attention it deserves.
With time your home's roof deteriorates and requires repairs or even a complete replacement, and you may be tempted to undertake the replacement project yourself. Though this decision may seem excellent towards saving some pounds, DIY can lead to more severe damage. To make sure your roof gets the best repair services, you need to look for approved roofing contractors.
The Benefits of Hiring Approved Roofing Professionals Instead of DIY
Many homeowners prefer doing home improvement projects for themselves as they perceive it as a proactive approach to living a frugal life. But when it comes to roofing issues, it's vital to hire approved roofers to do the job for you so that you can stay safe from the dangers and risks of falling from a high elevation. Here are the top three benefits of hiring approved roofing contractors for your project.
1.Experience
Roofing is a tough task that requires specific skills. Professional roofers have undergone training and invested a lot to enhance their skills. Most of them have spent many years in the industry doing diverse projects, and they understand how to handle different tools and materials. Due to their experience, they rarely make mistakes, and in case of an error, they quickly fix it.
2. Safety
There are many dangers related to roofing that's why it's crucial to hire professional technicians. Approved roofers have the right tools and understand the techniques of staying safe while fixing roofing issues. If you decide to do the job for yourself, know that you have a high likelihood of falling from the rooftop. So let an expert who has been through the twist and turns of the industry do the repairs for you instead of risking your life.
3. Time
Depending on the magnitude of your project, some roofers can take a few hours to finish the job. However, chances are you'll spend more time when doing the work for yourself, especially if it's your first time. And since you lack technical know-how, you may become confused when you head up to the roof. This means you'll spend a lot of time figuring out how to fix your roofing problems. If you have a minor or significant roofing issue, contact a pro roofer and save money as well as your precious time.
4. Cost
You may decide to go DIY route hoping to save hundreds of dollars in your roofing project. This notion is partly true, but you may end up spending more cash mainly if you make mistakes while fixing the problem. To prevent extra cost for hiring professional roofers to fix the problem you've created, it's crucial to avoid doing this kind of projects for yourself. The best thing with roofing companies is that even if they make any mistake, they'll come back and rectify it at no cost.
Consequences of Not Hiring Approved Roofers
While there's a list of roofing contractors available across the globe, finding the right one is an uphill task. And if you're not well armed with the necessary information to differentiate between scammers and professionals, you'll be more vulnerable when you begin searching for roofing services.
Under-qualified and unaccredited contractors still exist. They usually target homeowners who are unaware of the industry and its standards. They offer cheap services and don't have all the necessary documents in place. Unfortunately, hiring unapproved roofers will lead to the following consequences:
Poor-quality work as they lack the technical know-how
Use low-quality materials
Don't provide warranty
There's no guarantee that they do the job perfectly
They have several safety issues
Luckily, avoiding the chances of falling prey for these unapproved contractors is not difficult. Do online research and read reviews of different roofing companies. You can also get recommendations from your third party organizations, neighbors, colleagues or friends.