Keys to Designing a Comprehensive Content Marketing Strategy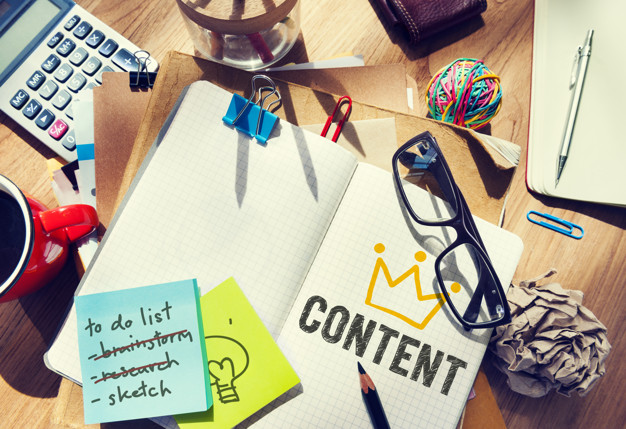 Content creation and promotion are essential aspects of modern marketing strategies. Other than keeping your audience informed, entertained, and engaged, it converts them into paying customers, too. A comprehensive content marketing strategy involves blog posts, social media, video, and the tools you use to create them.
6 Expert Steps for Developing a Comprehensive Marketing Strategy
Most businesses don't have a coherent content marketing strategy, which hurts their bottom line. To avoid confusion, follow these tips:
(i) Define Your Content Marketing Strategy
Start by setting out your mission statement. Once you're sure about your aims and objectives, implementing the comprehensive content creation strategy will be smooth. You should clearly outline your target audience and the kind of content you'll use to reach them.
Your mission statement should also list the benefits both of you will reap, as well as key performance indicators (KPIs). They include improved revenue, more traffic, lower marketing costs, higher authority in your niche, and a higher rank in SERPs.
(ii) Understand Your Audience
Your comprehensive content creation plan should consider the demographics of your target audience. Free tools such as Google Analytics classify your visitors by age, location, devices they use, among other metrics.
You can also collect this data through online surveys, and by encouraging subscriber feedback. These methods help you create buyer personas that help shape your content creation process.
(iii) Create a Detailed Content Calendar
You might have a hard time managing the various online platforms to which you'll be posting. A comprehensive content calendar shows what you should publish, and when. Other than your website, you'll post to social media accounts, YouTube channels, and forums at the same time.
This strategy ensures you reach the broadest possible audience. Premium solutions such as CoSchedule make this task easy. Hootsuite, Buffer, SocialPilot, and other social media tools also allow you to schedule posts on several platforms.
(iv) Hire Skilled Content Creators
This step is arguably the most critical part of your content marketing plan. The agency you hire and the content they create will contribute to increased brand awareness, traffic, and sales. Due to the various types of content you will require, you'll also need a versatile team of writers.
Other than blog posts, they should excel at crafting engaging social media posts and emails. You also need experts at creating long-form content such as eBooks, whitepapers, and guides. To make your website rank higher, they should master SEO techniques.
(iv) Have a Content Distribution Plan
You might have the best content on the internet, but you won't hit your target if you don't distribute it widely. You can do so through social media posts, email marketing, and guest posts on authority websites in your niche. SEO-optimized articles are a great source of organic traffic.
If you have a sizable budget, you may include social ads and PPC campaigns. Although they'll cost you initially, their high ROI makes them worthwhile.
(v) Analyze the Results
You need accurate feedback to gauge whether your comprehensive content marketing strategy is working. There are various free and paid tools you can use. Google Analytics has detailed data on how your audience responds to content.
It includes total visitors to your site, how long they stay, whether they return, and the number of new visitors. Premium tools such as email marketing software and social media management solutions also provide advanced analytics.
This data helps you figure out the kind of content you need to focus more on to attract a broader audience.