7 PPC Campaign Optimization Tips to Supercharge Your Business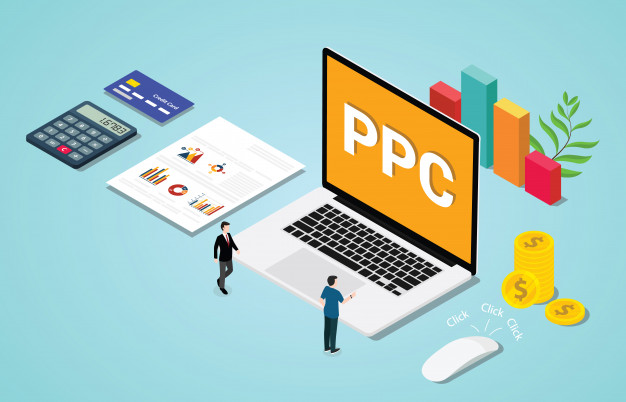 Pay-per-click (PPC) advertising is one of the most effective marketing solutions for all business types. One of its benefits is improved brand awareness, which also boosts your sales through a higher click-through rate. There are various PPC campaign optimization tips you can employ to get more bang for your advertising buck. If you follow them meticulously, your ad copy will only appear in the most relevant search results.
Why You Need Optimized PPC Campaigns
PPC is a form of search engine advertising. It allows you to bid for your website link to appear among search results that correspond to particular performing keywords. Each time someone visits your website by clicking on a sponsored link, you'll pay the search engines a small fee.
As opposed to content marketing, which takes a longer-term organic approach, PPC can have immediate results. The more effective your bidding strategy is, the higher the quality of traffic you'll receive. PPC campaign optimization tips help you create actionable landing pages and a keyword-targeted ad group. You'll ultimately pay less for Google ads while increasing your profit from conversions.
The Best PPC Campaign Optimization Tips for Your Niche
Most startups experience similar challenges when trying to improve brand awareness. They include a low budget, a small staff, and limited expertise with paid search. You can overcome them by implementing the following PPC campaign optimization tips:
1. Perform Keyword Research
How do you improve PPC performance? Keyword research is a central aspect of every internet marketing campaign. Since you already know the general keywords in your niche, you can start with brainstorming. The next step involves using specialized tools to identify high-quality variations with low competition.
Other than Google's Keyword Planner, there's a variety of both free and premium alternatives. They include Ubersuggest, Jaaxy, Ahrefs, and keywordtool.io. These tools provide several long-tail and other related keywords that you'd never think of on your own.
2. Monitor Your Negative Keyword Lists
Excluding negative keywords is one of the most essential PPC campaign optimization tips. They're words that appear similar to your preferred keywords but might suit people searching for a completely different product. For example, if you sell eyewear, you might want to exclude the broad keyword "glasses." That's because people searching for drinking glasses might also view your ad.
3. Target the Right Demographic
One of the benefits of PPC advertising is that you can narrow down your target audience. Google Ads' targeting options include demographics based on age, gender, geographic location, income, education level, and relationship type. Such accuracy significantly improves your lead generation and conversion techniques.
4. Invest in a High-Quality Landing Page
Your landing page plays a central role in creating a positive impression of your products or services. It's the very first item users view after clicking on your sponsored link. Its features also influence the success of these PPC campaign optimization tips.
They include eyecatching pictures of your product, the price, and exhaustive information about what you're offering. A proper landing page also has a strategically-placed and powerful call to action. Do you want your readers to subscribe to your mailing list, buy your product, or share the information? That intention must be bold and clear.
5. Perform Ad Copy Testing
A/B testing allows you to evaluate the effectiveness of two versions of the same ad. You can test variations of ad copy, colors, calls to action, and landing pages. The search engine serves the two ads randomly to users while compiling data on their effectiveness. Once the testing period is up, you'll know which one gets more clicks and use it as your primary ad.
6. Consider Bid Adjustments
Other than the keyword level, there are other aspects of a PPC campaign that can benefit from bid adjustments. If your search ads run 24 hours a day, you can customize your bids depending on the hour or day of the week. You can also exclude particular periods.
If your ads run countrywide, assess how they perform by location. Compare the budget each region consumes versus their click-through rate. This information allows you to exclude poorly performing cities or reduce their bids while focusing your efforts on promising ones.
7. Create a Match Type Strategy
You can determine how your keywords match with search queries. There are three match types to consider: Exact, phrase, and broad. Although exact matches might work best, they might also be expensive. By analyzing different iterations, you'll ultimately settle on some that maximize your budget versus conversion standards.
You'll have a cost-effective online marketing strategy if you implement these PPC campaign optimization tips to the latter.
If you have suggestions or feedback, please reach us today?
(Image credit: Freepik)